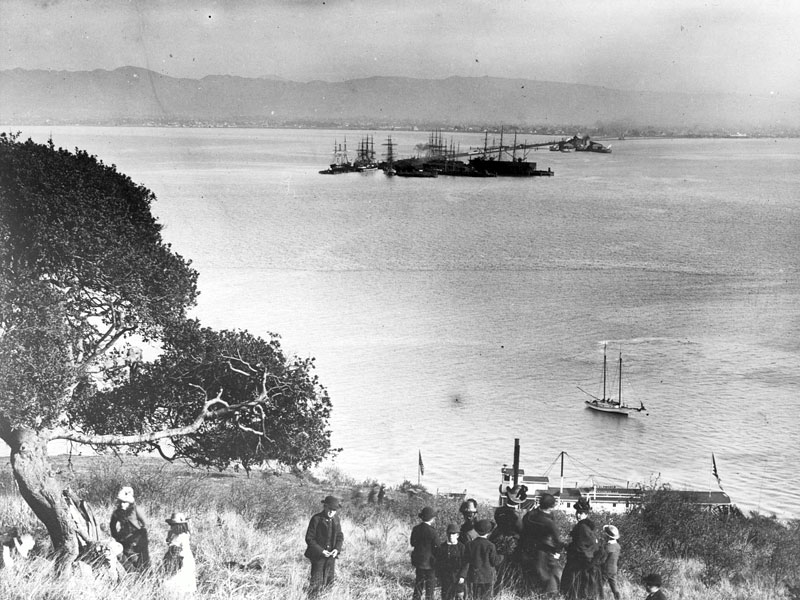 This image shows "the Oakland Long Wharf and Mole as seen from Yerba Buena Island in the 1880s.
Square riggers are clustered at the end of the wharf. To the right, and closer to the shore is the
passenger ferry depot." Pacific Gateway, Woodruff Minor, p. 5
Image courtesy of the Oakland History Room, Oakland Public Library.

back