Oakland Suffrage Parade Home

Oakland Suffrage Parade Details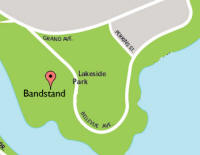 Time and Place:
We will meet at 11 a.m. at the Lakeside Park Bandstand, shown below, location shown at right.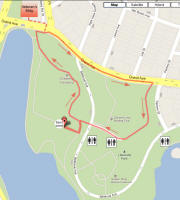 What is the parade route and length?
The route is shown at right. It is less than a mile, over paved surfaces. A major portion of the route will be along Grand Avenue, where our route will be protected by female Oakland Police Officers! Copies of this route map will be distributed as the march assembles.



What activities are planned?
- At the start of the march, Mayor Jean Quan and other elected officials will offer brief remarks.
- Parade participants will then assemble and the march will commence.
- As the parade draws to a close back at the Bandstand, musicians from the Montclair Women's Big Band will warm our hearts with exciting entertainment.


- We will then hear from Daphne Muse, Chief Visionary Officer of Grandmothers Going Global.
- Finally, parade participants will enjoy an Ice Cream Social, a free event that will be open only to those who march - get your ticket as you assemble for the march. The ice cream social is generously supported Oakland's own Fentons Creamery and Assemblymember Nancy Skinner of the 14th Assembly District.

Who can join the parade?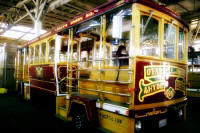 We invite active participation by all who wish to celebrate the centennial of women's suffrage in California. Women, men, and children (with appropriate supervision) are invited to join the march.



Are any special accommodations available?
Yes - A "cable car" trolley will be available to provide rides in the parade for those with walking limitations.



Is there a cost?
No - participation in the parade is free.



Are costumes required?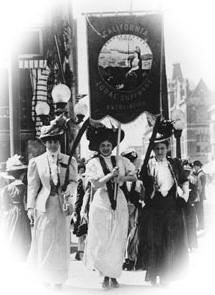 Costumes are optional, and we encourage any form of dress that you feel will highlight the occasion. Long-sleeved white blouses with long skirts and brimmed hats might be chosen, and a purple sash would be a snappy highlight. In addition to white, women of the original suffrage parades often wore the colors adopted for the movement: white, purple, and gold.

The women of the 1908 Oakland Suffrage Parade are shown at right.

We have a limited supply of purple and gold commemorative parade sashes available for purchase to highlight your participation in the march.

Here are some sample pictures of attire worn by men and women at other suffrage events: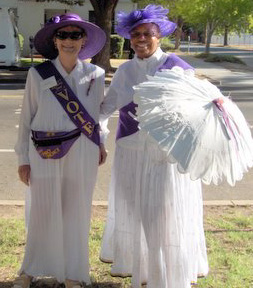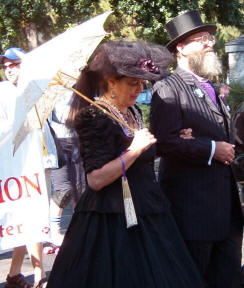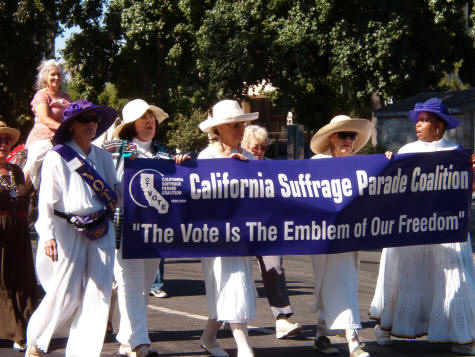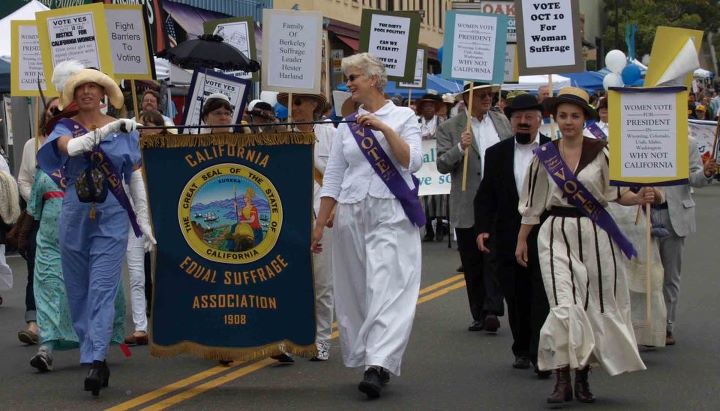 Oakland Suffrage Parade Home