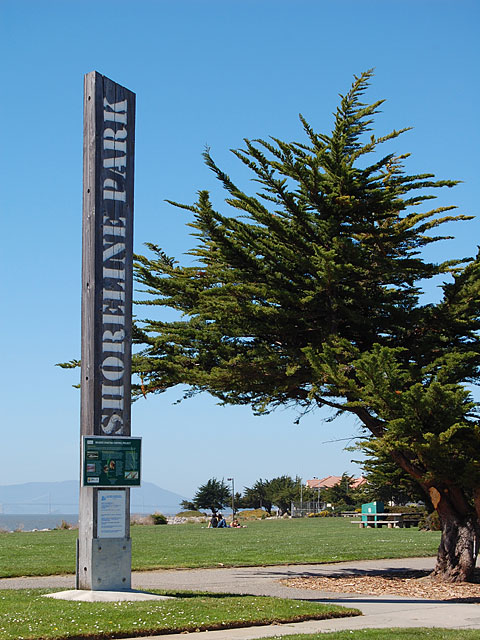 Bay Farm Shoreline Park is a slender greenbelt that runs along the northern and western perimeter of Bay Farm Island.
Several developed mini-parks are interspersed along the shore, and the Bay Trail runs through most of the park's length.
Views extend across the Bay to San Francisco and to the western shore of Alameda island.
Street parking is available along the entire southwest shoreline and near the developed mini-parks shown on this map:
This waterfront strip park offers:
developed mini-parks with lawns;

extensive pedestrian and bike paths which are part of the Bay Trail;

the Harbor Bay Ferry Terminal;

sweeping views of the Bay and cities beyond.
Park Features and Views

Click thumbnails for larger view:
Extensive and well-developed trails along the shoreline:

The Harbor Bay Ferry Terminal.

Developed mini-parks with
benches, lawns, and structures.
top^